"Where do you get your protein though?"
Perhaps you've been asked this question when you told someone you were trying to go vegan. Maybe you've heard other vegans and vegetarians lamenting about how much they have to defend their protein intake. How suddenly, everyone is a nutritionist who's taken an intense interest in your dietary intake.
Or maybe you've just asked yourself — "How can I make sure that I'm getting enough without having to shovel endless amounts of bean salad into my face every day?"
I know I've heard it plenty of times, and not just from meat-eaters trying to rile me up! It can actually be a really well-meaning question. I've had friends interested in eating less meat or in cutting out animal products completely, and they've asked me for ideas on how to get enough protein in their diets. There's a lot of information out there, and I don't claim to be a nutritionist by any means. At the bottom of this post, you can find some links where you can learn more about the scientific side of things. However, I'm here today to give you some examples of ways that you can sneak high-protein ingredients into your meals and snacks every day! So let's just dive in then, shall we?

Nuts and Seeds/Nut Butter
Pumpkin seeds: 24g/100g //  Peanut butter: 23g/100g // Almonds: 21g/100g // Walnuts: 15g/100g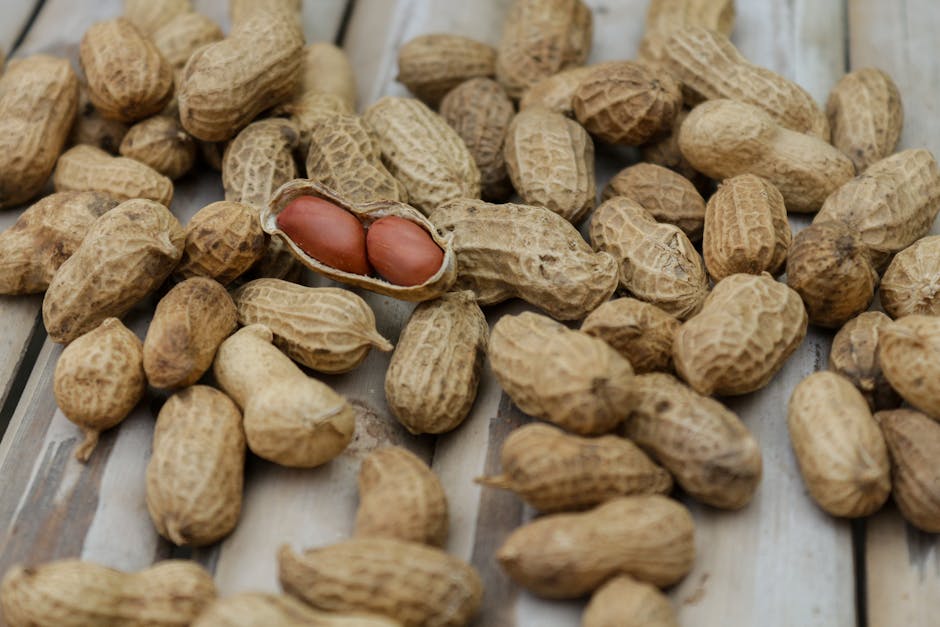 Peanut butter toast (my go-to breakfast is peanut butter toast with sliced bananas).
Stir peanut butter into your porridge — especially good with cocoa powder stirred in too, it's like Reeses peanut butter cup porridge essentially!
Add peanut/nut butter into your stir fry sauce, or sprinkle chopped peanuts on top of the stir fry.
Add a scoop of nut butter into your smoothie.
Blend up your choice of nut (walnuts work well for me) with some basil or rocket leaves, olive oil and garlic to make a simple pesto!
Throw some nuts and dried fruit together for pretty much the easiest protein-boosting snack there is! Can't go wrong with some trail mix.
Sprinkle some sliced almonds, some sunflower seeds, or any nut that you have on hand on top of your salad! Less boring salad + extra protein = double win.
Lentils: 9g/100g (cooked)
Lentil ragu — this is one of my all time favourite go-to meals. It can be as simple (lentils + jar of sauce + pasta) or as fancy as you want it to be (e.g. making your own sauce from scratch).
Daal — an Indian dish featuring lentils as the main ingredient. Can be made with coconut milk or without, if coconut isn't your thing.
Lentil soup
Veggie burger patties
Mujaddara — if you haven't tried it, definitely give this Middle-Eastern rice dish a go. It's deceptively simple yet amazingly delicious.
Lentil salad
Chickpeas: 9g/100g
Hummus! What would I do without it? It's so easy to make your own, or just buy a container. I eat it with so many things — on sandwiches, wraps, with falafel (chickpeas on chickpeas), with pitta, as a dip for veggies… the list goes on and on.
Mash together chickpeas and avocado to make an amazingly easy and tasty wrap or sandwich filling!
Falafel — it's the token vegan option for a reason. Filling, delicious, and full of protein!
Season and roast chickpeas and serve on a salad or with whatever sides your heart desires! You can also just throw the raw peas onto salad.
Chickpea curry
Pasta with chickpeas
Beans (take your pick)!
Black Beans: 8g/100g (cooked) // Red beans: 9g/100g (cooked)
Veggie chili with whatever combination of beans and veggies makes you happy!
Jacket potato or sweet potato with beans — classic British comfort food!
Tacos or wraps are perfect to fill with whatever type of bean you like — I reccommend black beans, or fill a whole-wheat wrap with leftover chili for an even more filling and protein-packed meal.
Beans on toast: Since moving to England, I have come to terms with the fact that baked beans are a perfectly acceptable breakfast food.
Bean burger — there are so many kinds, you could make a different type for every day of the week. Not sure why you'd want to, but the point is you could.
Rice and beans
Mixed bean salad
Tofu: 15g/100g
Make a tofu scramble — I think they're best with chopped up onions, peppers, tomato, and loads of spices and nooch (nutritional yeast). You can use it as a wrap filling, as a scrambled egg substitute, or however you'd like it!
Use it in a stir fry — the jury's out on the best way to make the most flavourful, crispy tofu… you can marinate it, or dry fry it first, coat it in panko or breadcrumbs… experiment to find which way you like best!
Marinate it, bake it, and use it as the filling for a sandwich or wrap!
Crumble it up and use it in pasta sauce (bolognese/ragu style)!
Quinoa: 4g/100g
Quinoa salad (quinoa + whatever veggies you want + oil and vinegar/your dressing of choice). Can be made hot or cold!
Quinoa 'risotto' — or just use it anywhere you'd use rice or a similar grain!
Use it as an ingredient to make burger patties (along with lots of other good stuff like beans and veg!)
Stir some into your veggie chili!
Quinoa stuffed peppers
Other Sources of Protein:
Veggies! Peas contain 5g/100g, spinach contains 3g and broccoli contains 2.6. It all adds up!
Vegan sausages
Pre-made veggie burgers
Soy mince
Vegan protein powder (it does exist, if you can't find it in stores then order some online)!
Fortified soy/almond milk — check that it's got added protein as not all do.
Whole grain (especially sprouted) bread
Some Websites to Check Out For More on Vegan Protein:
https://www.athlegan.com/vegan-protein/ — Athlegan looks at what protein actually is, why we need it, and how much we need. There's also an adorable infographic about how much is contained in various vegan sources!
http://www.veganproteinguide.com/vegan-sources-of-protein/ Ever heard of the whole "vegans don't get complete proteins" thing? Check this out.
https://www.vivahealth.org.uk/resources/protein-rich-foods-wallchart  A printable wall chart thanks to Viva Health to remind you where to get them proteins!
https://www.buzzfeed.com/deenashanker/vegan-meals-with-tons-of-protein Need some dinner inspiration? Buzzfeed's got your back.